OK, I'm not obsessed with the topic … or maybe just a little. Today is the anniversary of Operation Chastise, which I discussed in an earlier post. This BBC story has video of the commemorative flyover by a Lancaster of the Derwent dam, one of the practice sites for the eventual raid on the Ruhr Valley during World War II. (The video above is different from the BBC video.)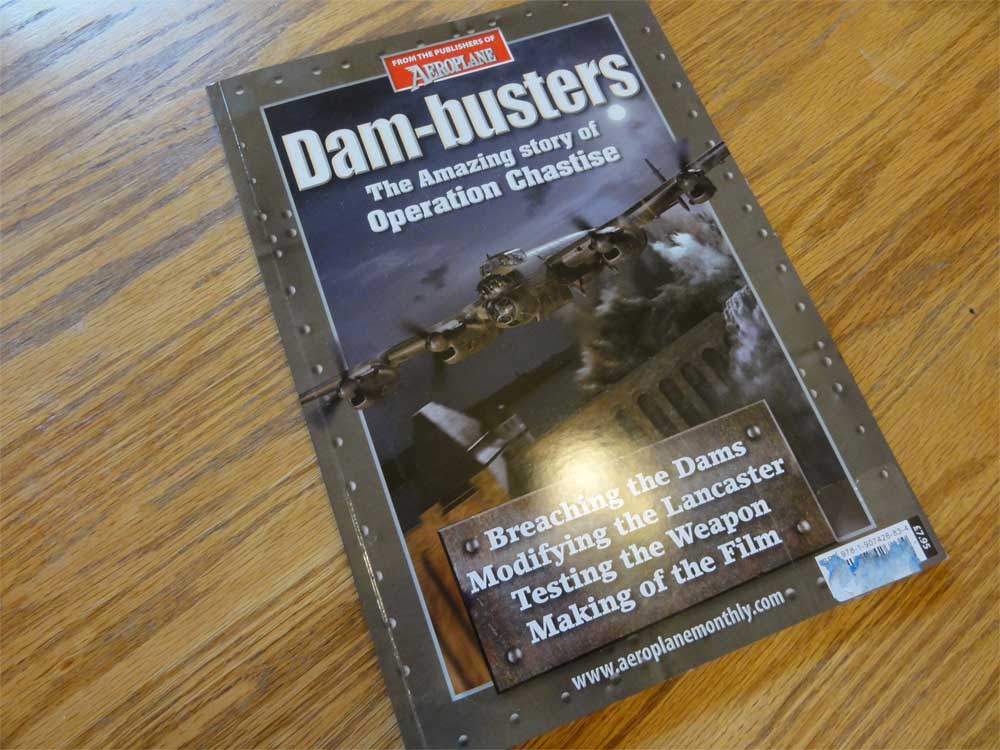 Of course my husband is similarly interested in the subject and just came home with this special issue from the publishers of Aeroplane Monthly. I wish I could tell you how to order it, but I haven't been able to determine that. You could subscribe, but that won't necessarily get you this special issue. My husband bought it at a Barnes and Noble, so if you act now, you might be able to find it.
It also includes a nice, large cutaway drawing of a Lancaster and on the reverse a painting of the raid. I will include a photo once I can find out where it's gone to.
And at the same time, Scale Model News announced the Hong Kong Models will be releasing a large 1/32nd scale Lancaster model.