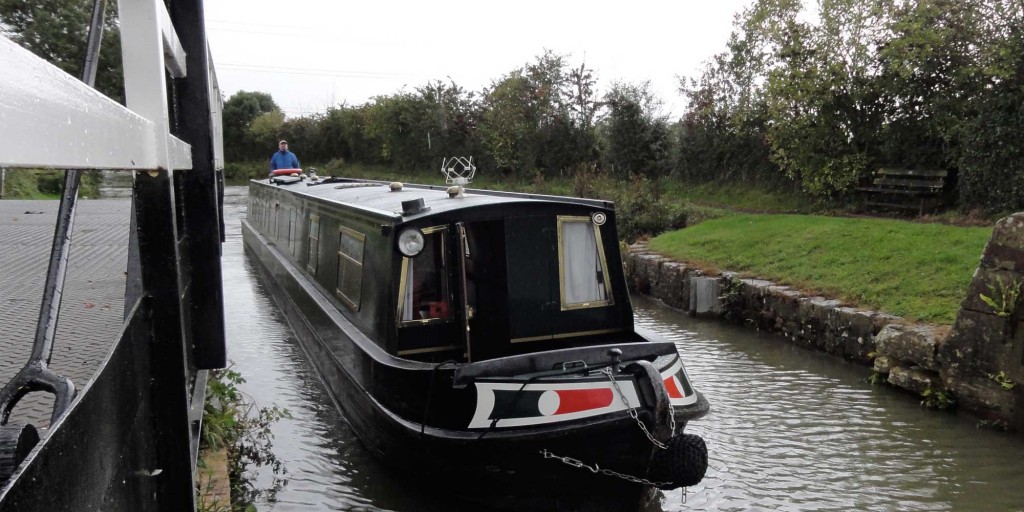 UPDATE: Here are some additional dimensions, and I've increased the gap from the stern to the end of the sidewalls. I should have realized the side walls end just as the bow begins to curve. That makes the placement of the windows much more like my photos of the Axbridge.
Here's another project that's just in the planning stages, and I hope will be completed by the time we take our next narrowboat trip. It's a model of the Axbridge, the narrowboat we hired on our 2011 trip on the Kennet & Avon canal. It was 65-feet long, but apart from it being 6'10" wide, those are all the dimensions I have, neglecting to bring a tape measure on the trip.
I plan to make it in 1/32nd scale, or about 2 feet long, if I decide to also make a lock, or 1/24th scale, if I decide to make it radio controlled (although 1/12th scale seems to be more popular for an RC narrowboat).
I would like to get a better handle on the dimensions, however, especially the draft (or draught if you're British), the hull height, and the stern undercut where sits the propellor. I'd also like some idea the amount of the forward sweep—how much the bow rises.
I'm guessing the height of the boat to be about 6'6″ to 6'8″, based on interior headroom of 6'4″. I'm not too concerned about accuracy, because few in Denver will know the difference, but I don't want a boat that would be fundamentally unsound. So if you have any suggestions on these dimensions, please chime in.