Paint mixer, with two speeds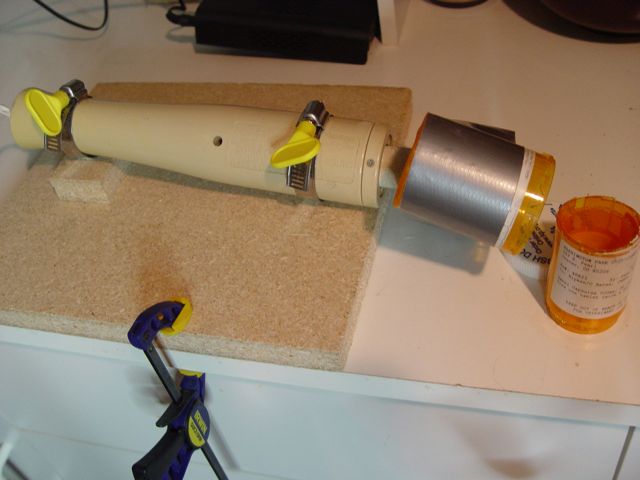 It's just like a woman to use a vibrator to mix paints. Actually, this is my mother's massager, which I inherited. I've never under these things because it's tiring to hold in place while trying to work out that kink in your back. My husband gets easily bored and he won't hold it more than 30 seconds before professing fatigue. So I decided it serves better as a paint mixer. I've secured it to a piece of particle board with some adjustable clamps and then taped a medicine bottle that can accommodate several different sizes of paint. I've also made a series of reducers to get a perfect fit.
Long term, I think I'll take out the motor and dispense with the massage head. How these things work is a heavy spring attached to the shaft of the motor, with a heavy weight at the end of the spring. The weight spins around slapping the inside of the massage head and transmitting the vibration. If I can attach my paint holder directly to the weighted spring, it should be much improved and probably far more dangerous.