Scotland, England and Wales trip 2015
By Jennifer Petkus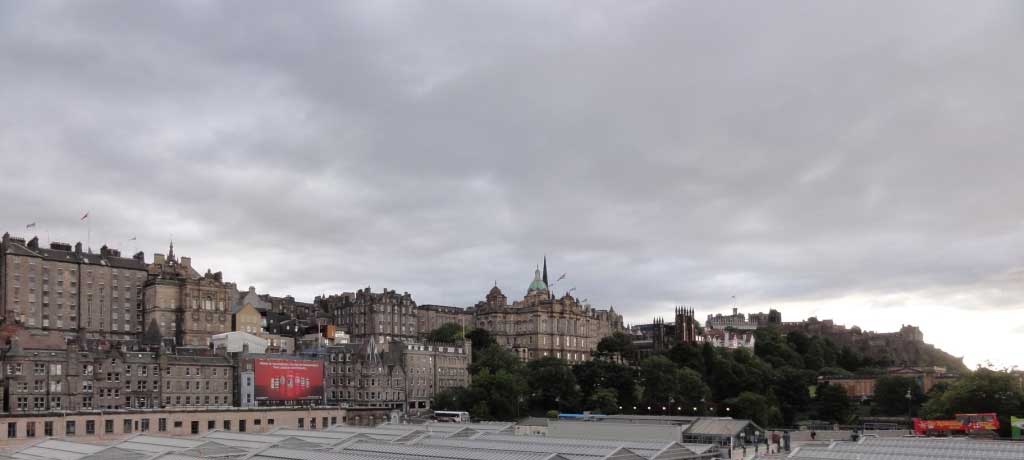 These posts are the chronicles of the trip I, my husband Jim, my best friend Lee and her brother Jim, took in September 2015 to the UK, when we visited Edinburgh, toured the Lake District and, rented a narrowboat A boat no more than 7 feet wide designed to travel the canals created during the Industrial Revolution and now used for recreation in Wales and visited Hadrian's WallBuilt by the Roman Emperor Hadrian to keep the Scots up north in Northumberland. It was 15 very busy days and of no interest to anyone but ourselves, although some readers may find certain bits interesting if they plan a similar holiday. These posts will be nauseating in their detail because I will eventually turn these accounts into a printed book with which I can bore people when describing this trip.

About us: I am a web developer and unsuccessful author and the queen of steering a narrowboat and the original impetus for our two narrowboat trips. My husband Jim is the night editor (or responsible adult at night) at the Denver Post. My friend Lee is a cop nearing retirement who has planned her whole life around horses and her brother Jim is a retired forester with a U.S. government pension and, he says, an introvert.
This trip was planned to be the followup to a narrowboat vacation that we four took in 2011 and which was judged by us to be too short. That five-day trip (the narrowboat being returned on the fifth day) along the Kennet and Avon Canal in Somerset and Wiltshire was rushed because our goal was to travel from Bath to Devizes and then return to Bath. The K&A is a very busy canal with many locks and swing bridges and we also included a quick trip to Stonehenge.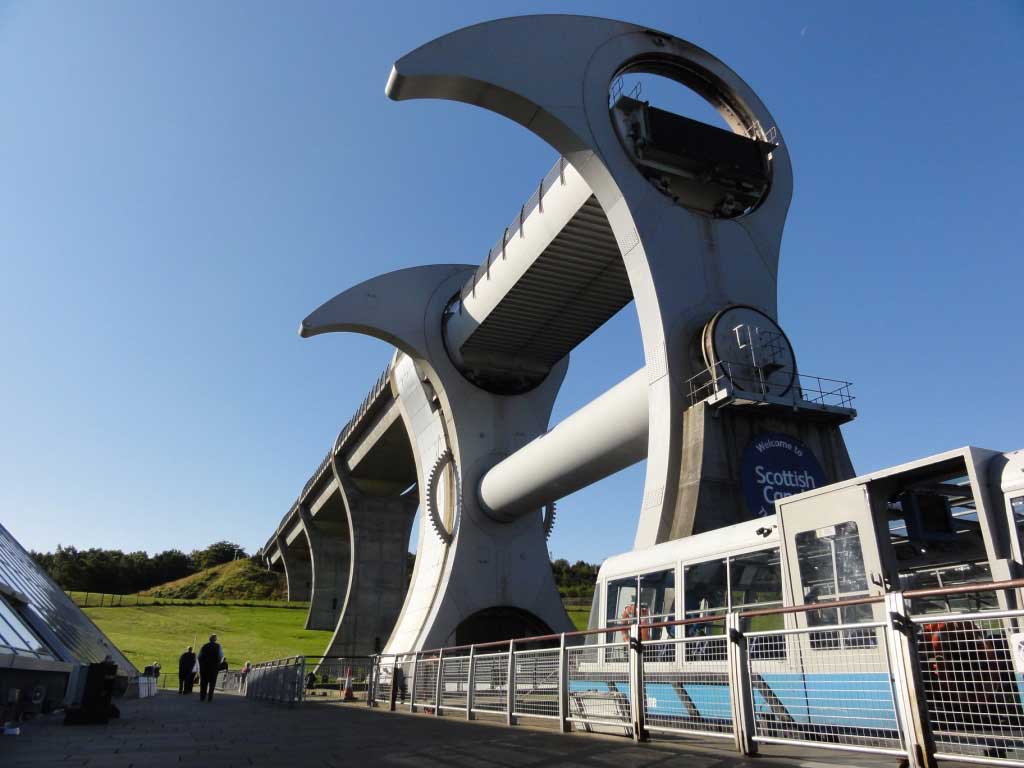 We wanted a more relaxed journey this time and so decided on an eight-day trip on the Llangollen Canal in Wales, but for a time had considered the Union Canal in Scotland, which connects Edinburgh and Glasgow and joins with the Forth and Clyde Canal at the amazing Falkirk Wheel, a gigantic Ferris Wheel for narrowboats. But even though we eventually abandoned the idea of traveling the very urban Union Canal (which starts within sight of Edinburgh Castle), we still wanted to see the Falkirk Wheel and visit Scotland and specifically Edinburgh. Thus we designed our trip to start and finish the trip in Scotland, with the canal journey in Wales and England in the middle.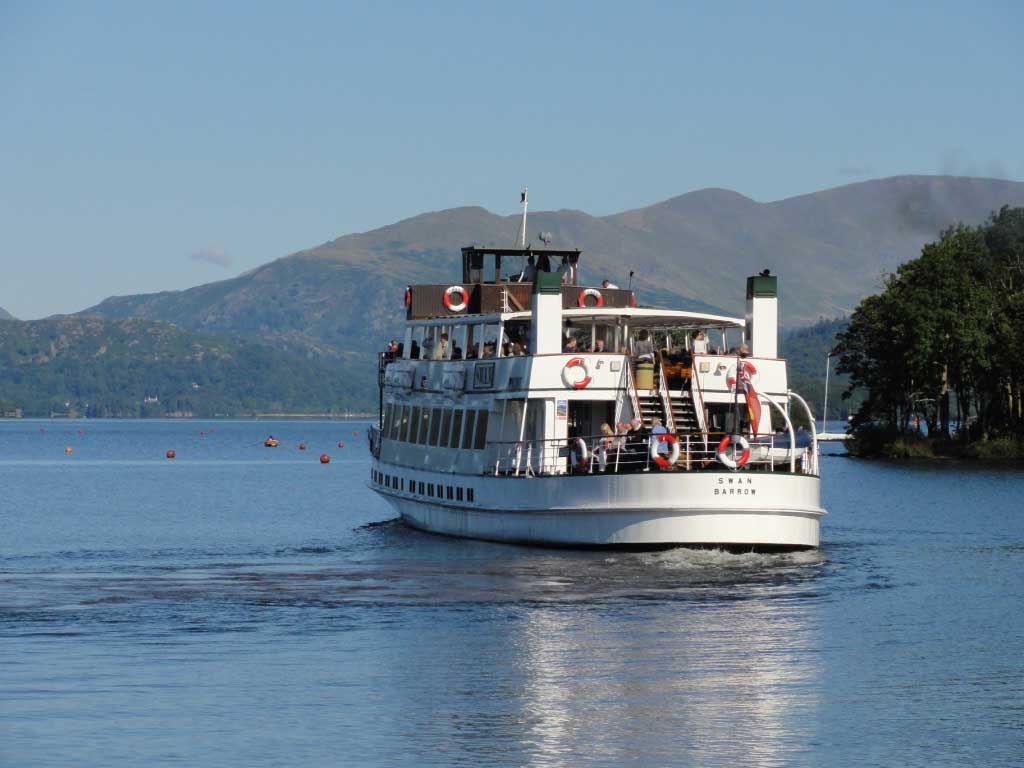 Itinerary
Being cheap, we decided to fly to Scotland via Icelandair, which only flies to Glasgow and we further complicated matters when Lee, who's even … more frugal … than me or my Jim, found a "chalet" in the coastal town of Dunbar that she could use for free. My Jim and I would enjoy Thursday, Friday and Saturday on our own in Edinburgh before meeting up with Lee and her brother in Falkirk on Sunday Sept. 6th. From there we would drive to the Lake District by way of the M6, turning off at Penrith on the A66 to Keswick and then south to Bowness-on-Windermere. We would spend the night in Bowness and drive Monday to Llangollen in Wales before picking up the narrowboat in nearby Trevor on Tuesday. Ideally we would have time Monday and Tuesday before we picked up the boat to enjoy the steam train and horse-drawn boats in Llangollen. Once on the boat, we planned to cross the Pontcysyllte Aqueduct and head toward the Montgomery Canal. We planned to spend less than a day on the Montgomery and then travel to Ellesmere and possibly further east before returning to Llangollen.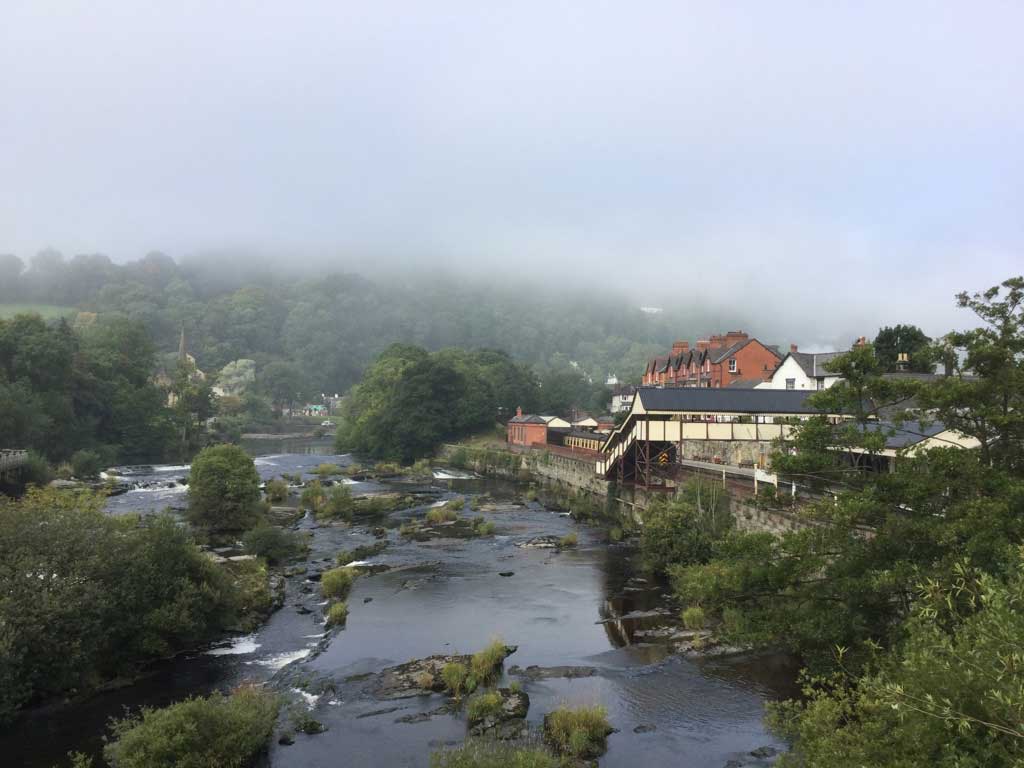 We knew we needed more time in Llangollen and hoped to moor there for a day before returning the boat early Tuesday morning, Sept. 15th. From Trevor we planned to drive to Hadrian's Wall by way of the Yorkshire Dales (Herriot country for All Creatures Great and Small fans). We'd spend the night at a bed and breakfast in Haltwhistle in Northumberland and then drive to Gare Loch in Scotland and spend the night of the 16th. We would return to the U.S. Sept. 17th.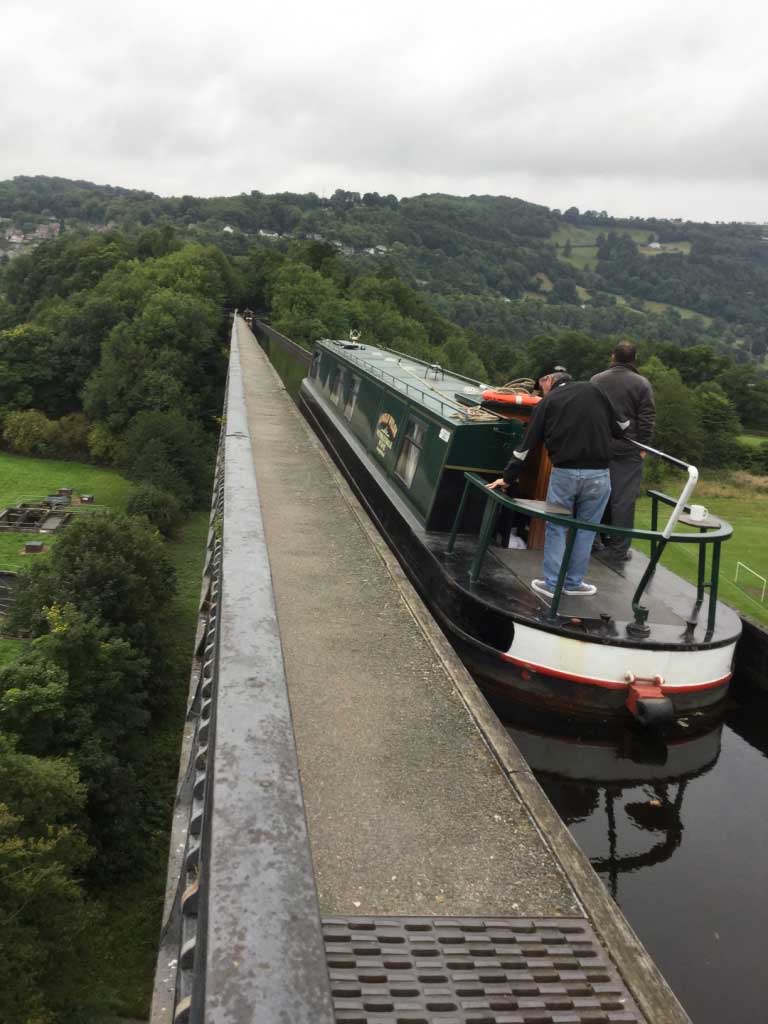 Some of the attractions we hoped to visit included Edinburgh Castle, the Palace of Holyroodhouse, the Museum of Scotland, the Museum of Edinburgh, Georgian House, the Conan Doyle pub, Greyfriars Kirk and maybe underground Edinburgh; the Falkirk Wheel; Gretna Green; Penrith Castle; Castlerigg Stone Circle (near Keswick); take a boat ride on Lake Windermere and visit The World of Beatrix Potter (OK, that was just me); the Llangollen railway, a horse-drawn boat ride, Horseshoe Falls, Plas Newydd (home of the Ladies of Llangollen, again just me) and Valle Crucis Abbey; Pontcysyllte and Chirk aqueducts, Chirk Castle, the Montgomery Castle and the meres of Ellesmere; Hadrian's Wall; Caerlaverock Castle and Loch Lomond.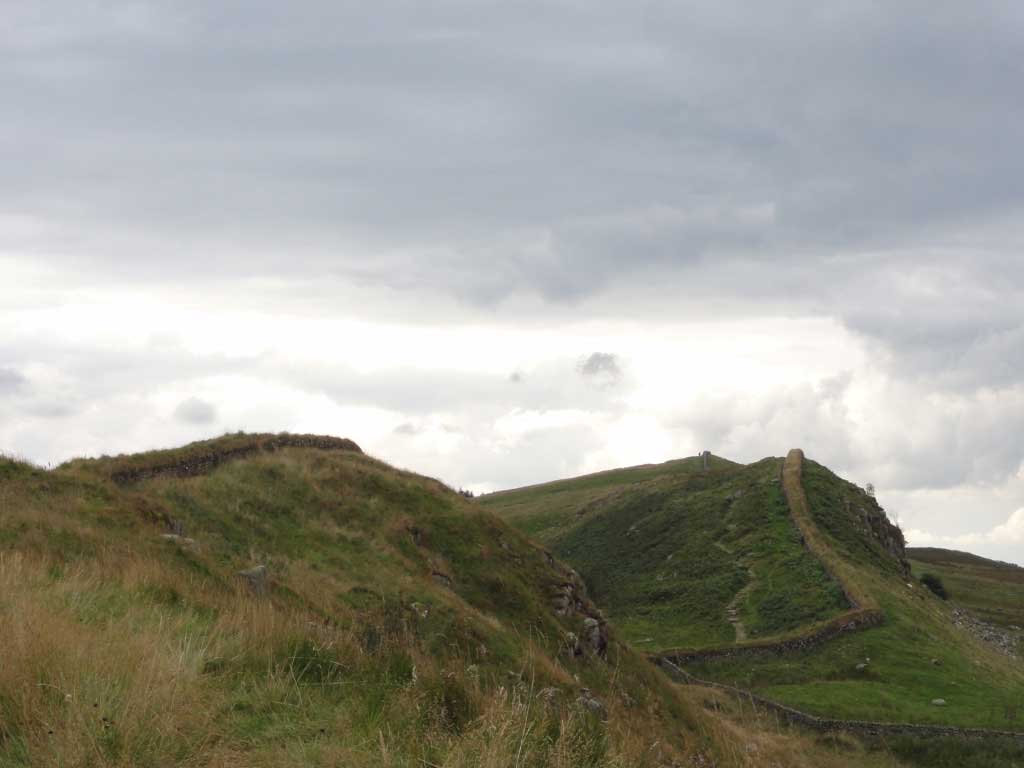 Not too surprisingly, we didn't accomplish all of that. Lost luggage, head colds, overflowing toilets, roundabouts and an adrift narrowboat in the gloaming knocked us off schedule, but there were equally fortuitous circumstances that made the trip memorable and enjoyable and ensure that another narrowboat vacation is in the future.
The memories of the absolute fun of this trip are already making me forget any of the negatives, although as I write this I'm still coughing from the nasty cold shared by four people in a metal boat. My next post will start with Day 1.