To Scotland via Icelandair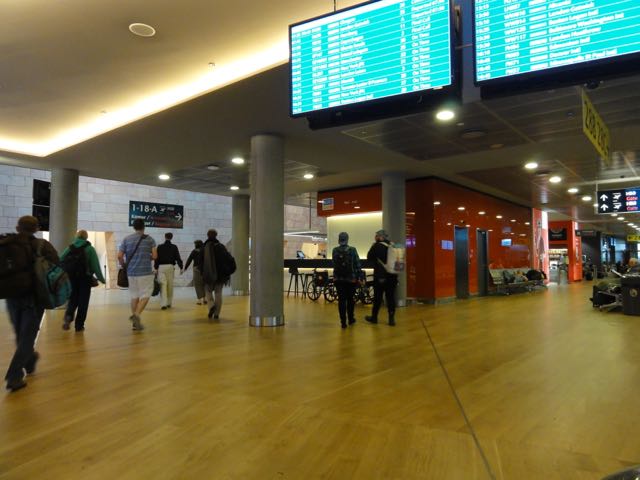 Apart from Lee's brother Jim who is enjoying the benefits of his retirement from the U.S. Forest Service, we're none of us rich and so we had the idea of saving a few hundred by flying to Scotland via Icelandair. If you're unfamiliar with the scheme, it's the idea that by flying first to Iceland from North America and laying over in the land of Björk and then continuing to your European destination, you can save some money.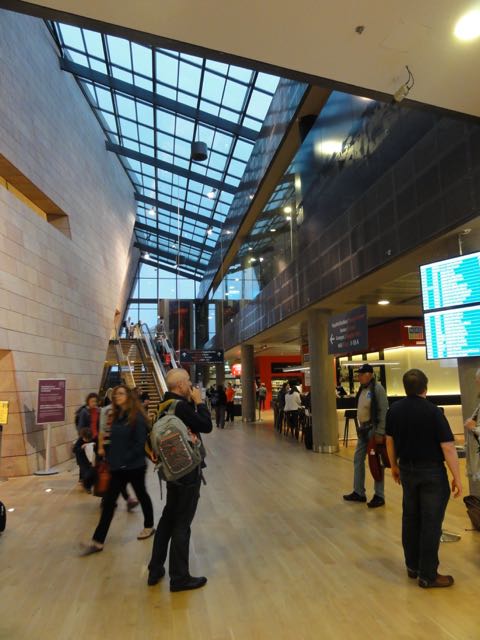 It's frankly a scheme by the Icelandic to get you to spend time in their lovely country, ideally by extending your layover to a couple of days (with no penalty) and spending your US dollars at their hotels and restaurants, or at the very least spending a couple hours at the Keflavik Airport and paying for overpriced coffee and ham and cheese baguettes. Done correctly it's not a bad plan because instead of one very long flight from say Chicago to Edinburgh (from Denver, our other choice probably would have been United, changing planes in Chicago), we instead have an eight-hour flight from Denver to Keflavik and a two-hour flight from Keflavik to Glasgow, with a one-hour layover in Iceland.
Of course nothing ever goes as planned and our one-hour layover became a three-hour layover. With a one-hour layover, we would have had little time for anything other than using the airport restroom before scurrying to the next gate, but with three hours to kill, we had plenty of time to explore the gift shop and curse at the broken coffee machine that was overly complicated to operate and then would refuse to dispense coffee. This would not have been so bad had we not left Denver at 5:20 p.m. By our internal clock, it was something like 2 a.m. (about 7 a.m. Iceland time) and we needed coffee and something to eat.
Tip: Although the in-flight movies are complimentary even for economy class, the headphones are not. It's a standard stereo 1/8th-inch stereo jack, but unfortunately my previous generation iPhone headphones would not work. Probably standard stereo headphones would work fine. We bought headphones from a flight attendant for six euros.
There is no complimentary food service for economy class on Icelander and the for purchase offerings are unappetizing. Lee bought oatmeal on the plane but remarked on its glue-like consistency, even though she asked for an extra cream packet with her complimentary coffee. Unfortunately the airport food service had no pastries or other suitable morning foods, only pre-made sandwiches, and we were too early for the pizzas.
These are minor complaints, but add enough of them together when you're very tired, and it becomes grating. The Keflavik airport is nice in its way, but it is relatively small and continuing passengers are confined to a very small area with a single choice for food and drink. You can buy very nice wool sweaters and troll dolls and Icelandic chocolate in the gift shop, but trying to convert kroner or euros to dollars is not easy to do without coffee.
Tip: The airport food service and the gift shop took U.S. paper currency and would process credit card payments in dollars, euros or kroner.
The toilets are also confusing for a tired traveler because they're vast and maze like. Each cubicle has its own toilet and sink and the stupidest design for a combination faucet-hand drier I've ever experienced.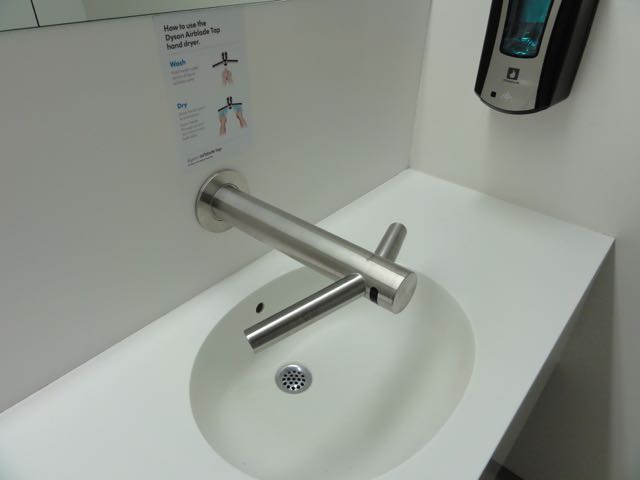 The gates, several of which are in the process of being built, also don't have enough seats for everyone that will be on that flight. You could sit in the main waiting area, but my Jim likes to remain close to the gate, and so you find yourself sitting on the floor, or a heating vent or standing. Also, many of the gates don't have a jet bridge so you will be bused to your flight. No big deal, but on our return trip, there were more people than would fit on the bus for the flight to Denver and it had to return for the rest of the passengers. Imagine your feelings if you saw that bus pull away without you. Our takeoff was delayed about a half hour by all the confusion because we were free to board the plane at either the mid or rear doorways and not everyone paid attention to their seat number. Then there was further consideration when the bus returned.
From the wikipedia article, I understand that Keflavik is being expanded and is the international airport, while Reykjavik remains the domestic airport. On our return flight from Iceland to Denver, we walked through several rooms still being drywalled. It's possible many of my complaints will be addressed when the renovation is completed (apart from the stupid faucet-hand drier combo).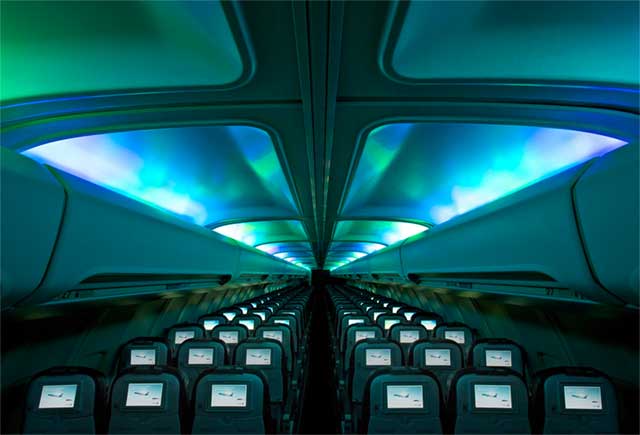 If you planning to fly into and at least initially stay in Glasgow, I can recommend Icelandair. The  757-200s the airline flies are small but you're on them a shorter time and at least two of them we flew had the Northern Lights display in the overhead lighting (color LEDs that alternately glowed to simulate the aurora). The planes are named after Icelandic volcanoes.
I wouldn't, however, recommend Icelandair if you're staying in Edinburgh. From the Glasgow airport, we had to take a paid shuttle bus to Queen Street train station (15 minutes) and then take a train to Edinburgh Waverly station (50 minutes). Of course, even if we had landed at the Edinburgh airport, we would have taken a bus or taxi either directly to the Royal Mile (our hotel was at the end of the mile next to Holyrood Palace), but personally I think all the advantages or flying in to Glasgow by Icelandair disappear if your real destination is Edinburgh.
I would also, obviously, recommend Icelandair if you plan to layover for a few days in Iceland, although I understand prices there are understandably very high.