Saved offline Google maps
These instructions only pertain to saving maps from the Google Maps app on your mobile device. Although you can create and save maps via maps.google.com on your browser, you can only access them if you have Internet connectivity. You can save quite detailed maps with included driving instructions using browser-based Google maps, but frustratingly you can't get those maps into the app. Incidentally, I paid for the two-week GigSky service while in the U.K. ($35 for 800MB of data), but it was fairly useless in the Lake District, Wales and along Hadrian's Wall, and so I relied exclusively on the saved app maps.
Although we depended on the TomTom voice navigation system for driving instructions, it was a great help on our UK trip to call up the Google maps I had saved beforehand for the trip. I was able to view them on my iPad Air 2 (with cellular and a GPS chip), which helped us double check the TomTom directions and also proved very useful while walking in Edinburgh.
To save an offline map, you'll need to use the Google Maps app for your tablet or phone. Search for a location—in my case Edinburgh—and then swipe up from the bottom.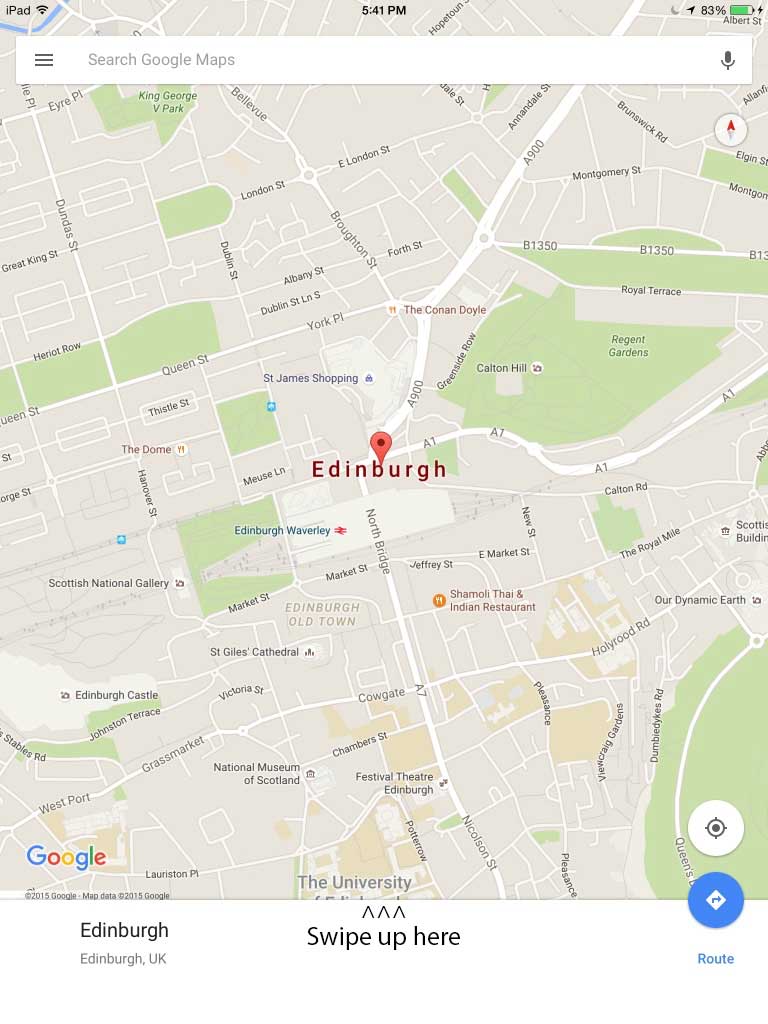 When you swipe up, you'll see a screen that shows the Royal Scottish Academy off Princes Street next to the Scottish National Portrait Gallery. (The picture may change by the time of your search.)  In the top right corner, there are three vertical dots. Clicking those dots will reveal a menu where you save the map you find to your device. You'll be able to access the map even when offline.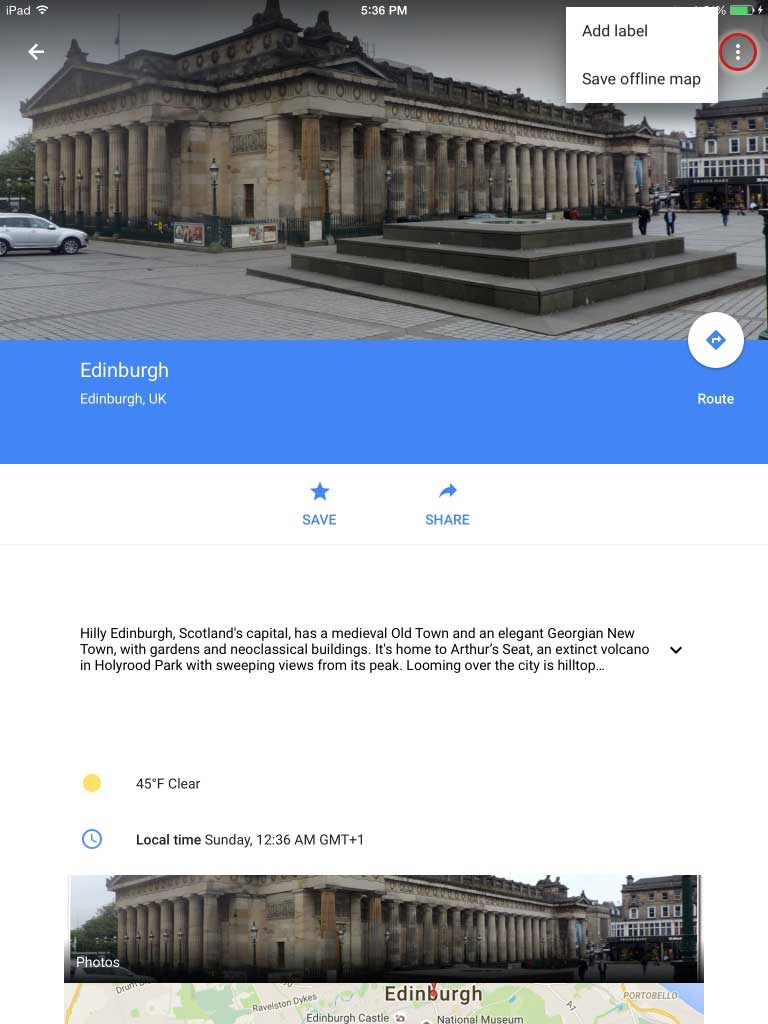 Those maps remain viewable on your device for 30 days (they can be updated while connected to the Internet for a further 30 days) and are limited to a maximum size of 50km x 50km. You can't search for other locations or click on a label and the satellite images are limited, but you can switch between street and satellite view. If your device has a GPS chip or is at least able to ping Wifi hotspots (but not necessarily log into them), Google Maps can give you a current location marker.
Using the app, you can update and delete saved maps.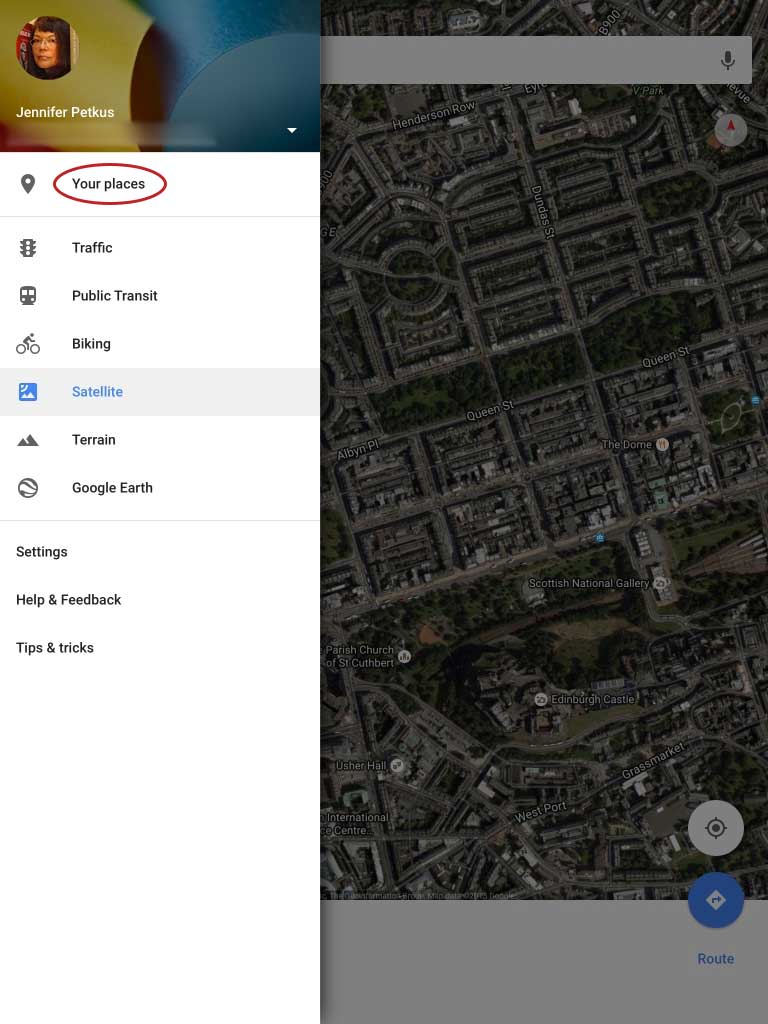 Plan ahead and save maps for each of your destinations. It proved quite handy when trying to find the bed and breakfast in Haltwhistle. It was impossible to program that address into the navigation system because the address consisted entirely of a postal code, but my saved map showed a marker because I had specifically searched for Kellah Farm B&B. We used the navigation system to get close and then relied on my iPad to navigate the one-lane scary roads.